.
Orignal Story By SCOTT MCCARTNEY, online.wsj.com
Excerpt from Foxnews.com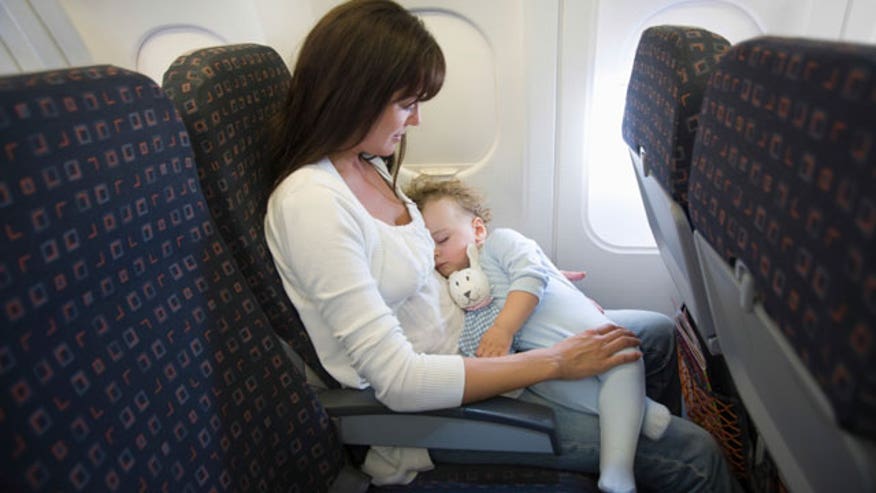 Attention parents: New research suggests air travel may present more risks to infants than you thought.
Safety investigators are raising warnings about in-flight turbulence, which is the leading cause of injury to children on airplanes and can sometimes catapult lap children into another row. Separately, a new study that analyzed in-flight pediatric deaths found them to be very rare, but almost all of the children who did die aboard planes were under the age of 2 and traveling on long flights between continents.
Some deaths resulted from known medical problems, but most surprising to the researchers was that in half the deaths the cause wasn't clear.
"What was unexpected was the number of healthy lap infants who ended up dead. It's a rare event but this is clearly a pattern," said Alexandre Rotta, lead researcher on the study and chief of pediatric critical care at Rainbow Babies and Children's Hospital, which is part of the University Hospitals health-care system in Cleveland. The study was published in July in the journal Pediatric Critical Care Medicine.
Researchers said infants appeared to face higher risk of death from sleeping in the same seat as an adult; small children can be suffocated or compressed by an adult shifting position during sleep. Some of the deaths showed similarities with Sudden Infant Death Syndrome, which is often associated with infants sleeping on their stomach instead of the recommended position on their back.
Another possibility: Lower oxygen levels onboard a plane could adversely affect immature respiratory systems in babies.
The American Academy of Pediatrics recommends that infants shouldn't share a bed or couch with an adult, Dr. Rotta notes. But "that completely goes out the window on a plane."
Click here to read more from The Wall Street Journal.
For more information about Brodkowitz Law visit our website or contact us.