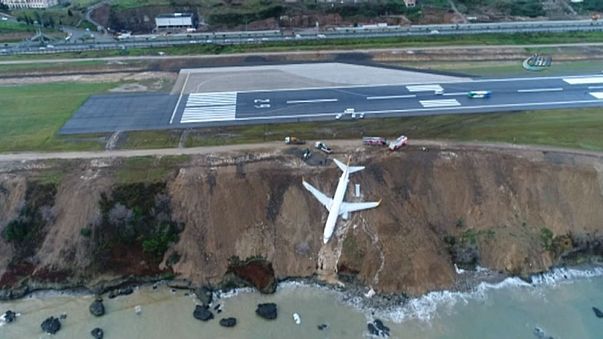 A Pegasus Airlines Boeing 737-800 veered off path as it was attempting to land on a wet runway, at Turkey's Trabzon airport. The plane dove over a cliff edge, and was just short of plummeting into the Black Sea.
Passengers began to smell fuel as the plane slid down the bluff and were concerned about the plane catching on fire. Yuksel Gordu, a passenger, stated "It's a miracle we escaped. We could have burned, exploded, flown into the sea."
The flight's 162 passengers, two pilots, and four crew members were all able to evacuate unharmed.
Reports have stated that the wheels getting stuck in the mud, saved the airplane from diving into the water.
If you were injured on a flight, remember to seek appropriate medical care first, and to keep good records of your interactions with your medical providers.
Friedman|Rubin PLLP specializes in aviation and personal injury cases. If you have questions about a potential case, please contact us for a free evaluation. Our Aviation Team is ready to hear your story and evaluate your case.